Bali is renowned for its picturesque beaches, ancient temples, and vibrant culture, making it a popular destination for travelers from all around the world. Whether you're seeking adventure, relaxation, or a bit of both, Bali has something for everyone. In this article, we'll take a closer look at where Bali is located and what makes it such an unforgettable destination. So, grab your passport and get ready for a journey to this tropical paradise!
Where is Bali located?
Bali is located in Southeast Asia, specifically within the Lesser Sunda Islands of the Republic of Indonesia. It is positioned on the Java Sea. While the province of Bali encompasses the main Bali island, it is also home to numerous smaller islands. These smaller islands, such as Nusa Lembongan, Nusa Ceningan, and Nusa Penida, are well-known and are considered integral parts of Bali. Bali is positioned at the easternmost tip of the Lesser Sunda Islands, a chain of islands that includes Lombok, Sumbawa, Flores, Sumba, Timor, and several other archipelagos. Its nearest neighbor to the east is the island of Lombok, which is home to Mount Rinjani. Moreover, Bali is approximately 1,631 miles due north of Perth in Western Australia and about 716 miles east of Jakarta, the capital of Indonesia. Additionally, there are two small islands called Nusa Penida and Nusa Lembongan situated southeast of Bali, between Bali and Lombok.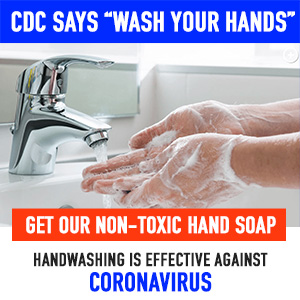 The island of Bali covers an area of approximately 5,780 square kilometers (2,231 square miles), with a population of around 4.5 million people. The capital city of Bali is Denpasar, located on the island's southern coast. Bali's other major cities include Ubud, Kuta, and Seminyak.
Bali Geography
Bali, an island nestled within the archipelago of Indonesia consisting of 13,677 islands1, holds a significant place in the historical narrative of the region. Spanning an area of 5,636 square kilometers, Bali extends 80 kilometers from north to south and 140 kilometers from east to west12. Geographically, Bali lies just 1 mile (1.6 kilometers) east of Java, a neighboring island, and the two are separated by the narrow Bali Strait3.
Bali's geography is characterized by a combination of volcanic mountains, lush valleys, terraced rice fields, and stunning coastlines. The central part of the island is dominated by a series of volcanic peaks, including Mount Agung, the highest point in Bali, and Mount Batur, known for its scenic crater lake. These volcanic mountains not only contribute to the island's dramatic landscapes but also hold cultural and spiritual significance for the Balinese people.
The island is crisscrossed by numerous rivers and streams, with fertile valleys and rice terraces dotting the landscape. Bali's agricultural sector thrives in these areas, with rice cultivation being a primary activity. The iconic "subak" irrigation system, a UNESCO World Heritage site, exemplifies the island's agricultural heritage and sustainable water management practices.
Bali is also blessed with a stunning coastline that stretches approximately 550 kilometers. It features a mix of sandy beaches, rocky cliffs, and vibrant coral reefs. Popular beach destinations such as Kuta, Seminyak, Nusa Dua, and Jimbaran attract tourists from around the world, offering opportunities for surfing, swimming, and relaxation.
The island's geography is further enriched by its abundant flora and fauna. Bali's tropical climate supports a wide range of plant species, including coconut palms, rice paddies, and various tropical flowers. Wildlife includes native species such as monkeys, deer, and a variety of bird species.
Why is Bali so famous?
Bali has gained immense popularity over the years, attracting millions of tourists annually. While Elizabeth Gilbert's book "Eat, Pray, Love" played a significant role in putting the spotlight on Ubud, Bali's cultural heart, the island had been quietly captivating backpackers, surfers, and travelers in search of affordable beauty and holistic living. Bali's fame can be attributed to its breathtaking scenery, unique vibe, and distinctive cultural characteristics. Unlike the rest of Indonesia, which is predominantly Muslim or Christian, Bali is a Hindu island. This religious influence is reflected in the island's architecture, which blends modern and ancient elements seamlessly. Bali is renowned as one of the most romantic islands globally and is a popular honeymoon destination in Asia. Its stunning coastline, where lava meets the sea, and picturesque rice terraces contribute to its exotic allure. Bali's volcanic soil supports a fertile landscape with lush rice terraces, rainforests, and perpetual blooms of vibrant flowers. This natural beauty has attracted numerous artists and creative individuals, who have made Bali their home. Furthermore, Bali offers a level of luxury that can be enjoyed on a budget, with boutique hotels starting at around US $50 per night. The island has managed to retain its original charm while embracing developments, upscale accommodations, and golf courses.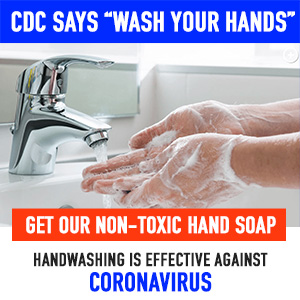 Things to do in Bali:
Bali offers a range of exciting activities for visitors:
Surfing: With beginner-friendly spots in Kuta Beach and challenging waves in Uluwatu, Bali is a surfer's paradise.
Visit Ubud: Experience the allure of Ubud with its lush rice fields, boutique shops, spas, and holistic healing centers.
Enjoy the Beaches: From bustling Kuta to upscale resorts in South Bali, there's a beach for everyone, like Seminyak and Legian.
Explore the Interior: Discover Bali's natural beauty, including lakes, volcanoes, and rice terraces. Take day trips to rainforests and villages on volcano slopes.
Rent a Motorbike: Conveniently explore Bali's sights, especially in Ubud, by renting a motorbike.
Enjoy your time in Bali!

Bali rice fields:
Bali's iconic rice fields can be found in various locations across the island. Some of the most renowned and picturesque rice fields are situated in the central and northern regions of Bali.
Tegallalang Rice Terraces: Located just north of Ubud, the Tegallalang Rice Terraces are among the most famous in Bali. The terraced rice fields here offer stunning panoramic views with layers of green cascading down the hillsides.
Jatiluwih Rice Terraces: Situated in the western part of Bali, the Jatiluwih Rice Terraces have been recognized as a UNESCO World Heritage Site. These expansive terraces showcase the beauty of traditional Balinese rice cultivation against the backdrop of majestic Mount Batukaru.
Sidemen Rice Fields: Nestled in the eastern part of Bali, the Sidemen region boasts scenic rice fields that are relatively less crowded. Here, you can immerse yourself in the tranquility of the rural countryside and witness the beauty of terraced rice fields harmoniously blending with the surrounding hills.
Tabanan Rice Fields: In the regency of Tabanan, located in central Bali, you can find vast stretches of rice fields that epitomize the island's agricultural landscape. The Tabanan region offers a mix of terraced and non-terraced rice fields, providing a glimpse into the agricultural practices of Bali.
These are just a few examples of the many rice field areas you can explore in Bali. However, rice cultivation is prevalent throughout the island, and you can discover smaller rice fields and paddies in various villages and rural areas as you venture off the beaten path. Exploring Bali's rice fields is not only an opportunity to witness the stunning beauty of nature but also a chance to gain insights into the traditional farming practices and the integral role rice plays in Balinese culture and daily life.
Climate
Bali is just eight degrees south of the equator, giving it a tropical climate with year-round warm temperatures and high humidity. The island's landscape is diverse, ranging from sandy beaches to rugged mountains and lush rice paddies. Bali is also home to several active volcanoes, including Mount Agung and Mount Batur, which offer stunning views for hikers.
History of Bali
The island of Bali has been inhabited for over 2,000 years, and its culture is a unique blend of Hindu, Buddhist, and animist traditions. Balinese Hinduism is the predominant religion on the island, and many of Bali's temples and shrines are dedicated to the gods and goddesses of the Hindu pantheon. Bali is also known for its traditional arts and crafts, including intricate wood carvings, textiles, and silver jewelry.
Tourism is a major industry in Bali, and the island is known for its luxurious resorts, pristine beaches, and vibrant nightlife. Some of Bali's most popular tourist destinations include Kuta, Seminyak, and Nusa Dua, which offer a range of visitor activities, including surfing, shopping, and fine dining. Bali is also a popular destination for yoga and wellness retreats, with several resorts and centers offering yoga classes, meditation sessions, and spa treatments.
Culture:
Despite its popularity as a tourist destination, Bali has managed to preserve its cultural heritage and traditional way of life. The island's people are warm and welcoming, and the kindness and generosity of the local people often strike visitors to Bali. Balinese culture is deeply rooted in the community, with many yearly ceremonies and rituals to honor the gods and ancestors.
Bali has faced challenges from rapid development and environmental degradation in recent years. The island's fragile ecosystem is threatened by pollution, overfishing, and deforestation, and efforts are underway to promote sustainable tourism and protect Bali's natural resources. Bali's government has implemented several initiatives to reduce waste and promote sustainable practices, including banning single-use plastics and developing eco-friendly tourism activities.
In conclusion, Bali is a small island province of Indonesia, between Java and Lombok. Bali is known for its stunning natural beauty, rich cultural heritage, and laid-back vibe. The island is a popular tourist destination with diverse activities and attractions for visitors. Bali's people are warm and welcoming, and the island's culture is deeply rooted in the community. Despite the challenges of rapid development and environmental degradation, Bali remains a unique and enchanting destination that attracts visitors worldwide.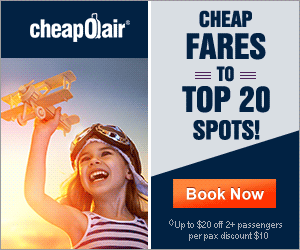 Highlights of Bali
The island is widely known for its stunning natural beauty, unique cultural heritage, and diverse range of tourist attractions.
Bali has a rich history and culture that dates back centuries, with a unique blend of Hinduism and animism that sets it apart from the rest of Indonesia. Visitors to the island can immerse themselves in the Balinese way of life by visiting one of the many traditional villages that dot the island's landscape. These villages offer a glimpse into the island's rich history, with ancient temples, shrines, and traditional houses all on display.
One of Bali's most famous attractions is its stunning beaches. The island has some of the most beautiful and picturesque beaches in the world, with crystal clear waters and white sand that stretch as far as the eye can see. Some of the most popular beaches on the island include Kuta Beach, Jimbaran Beach, and Nusa Dua Beach, all of which offer an array of water sports activities such as surfing, snorkeling, and scuba diving.
Bali is also home to some of the most stunning natural landscapes in the world, with lush green forests, towering volcanoes, and cascading waterfalls that provide a breathtaking backdrop for any visit. Visitors can take a trek through the lush greenery of Bali's interior, explore the many rice paddies that dot the landscape, or hike up the majestic Mount Agung, the island's highest peak.
Another highlight of Bali is its world-famous cuisine. Balinese cuisine is a delicious blend of Indonesian, Chinese, and Indian flavors, with a heavy emphasis on spices and herbs. Some of the most popular dishes on the island include nasi goreng (fried rice), satay (grilled skewers of meat), and babi gluing (roast suckling pig).
In addition to its stunning natural beauty and rich cultural heritage, Bali is also known for its world-class shopping and nightlife. The island is home to an array of high-end shopping centers, boutique stores, and markets selling everything from traditional handicrafts to designer fashion. Visitors can also indulge in Bali's vibrant nightlife scene, with an array of bars, nightclubs, and restaurants that stay open until the early hours of the morning.
Is Bali in Indonesia?
Yes, Bali is located in Southeast Asia in Indonesia which is at the westernmost end of the Lesser Sunda Islands, lying between Java to the west and Lombok to the east.
How big is Bali?
As for the size of Bali, the island covers an area of approximately 5,780 square kilometers (2,231 square miles), which makes it one of the smaller provinces in Indonesia. Despite its small size, Bali is one of the most popular tourist destinations in the world, renowned for its stunning natural beauty, rich cultural heritage, and laid-back
Bali is also famous for its many festivals and celebrations. The island celebrates a range of religious and cultural festivals throughout the year, with colorful parades, traditional dances, and elaborate ceremonies taking place across the island. Some of the most popular festivals on the island include Nyepi Day, Galungan, and Kuningan, which all showcase the island's rich culture and history.
Despite its many attractions, Bali has faced its fair share of challenges in recent years. The island has been hit hard by the COVID-19 pandemic, with tourism levels dropping dramatically as a result. However, the island has shown resilience in the face of adversity, with local communities coming together to support each other and rebuild the island's tourism industry.https://www.youtube.com/embed/COwwjs5t060?feature=oembed

What language is spoken in Bali?
The primary language spoken in Bali is Balinese. However, Indonesian is the official language of Indonesia and is widely spoken and understood in Bali. English is also spoken in tourist areas.
What currency is used in Bali?
The official currency of Bali (and Indonesia) is the Indonesian Rupiah (IDR). It is advisable to carry some cash in local currency for small purchases, but credit cards are widely accepted in hotels, restaurants, and larger establishments.
Is Bali a safe place to visit?
Bali is generally considered a safe destination for travelers. However, like any tourist destination, it's important to exercise caution and take common-sense safety precautions. Be mindful of your belongings, avoid isolated areas at night, and follow any safety advisories or guidelines issued by local authorities.
What are the visa requirements for Bali?
The visa requirements for Bali depend on your nationality and the length of your stay. Many countries are eligible for visa-free entry or visa-on-arrival, allowing for stays of up to 30 days. For longer stays, you may need to apply for a tourist visa in advance. It's recommended to check the visa requirements specific to your country before traveling to Bali. This website provides easy visa access. Click here to get your visa
What are some popular tourist attractions in Bali?
Some popular tourist attractions in Bali include the Ubud Monkey Forest, Tanah Lot Temple, Tegalalang Rice Terrace, Uluwatu Temple, Goa Gajah (Elephant Cave), and the Tirta Empul Water Temple. Bali also offers a range of outdoor activities, such as surfing, diving, hiking, and exploring waterfalls.
How do I get around in Bali?
Transportation options in Bali include taxis, ride-hailing services, motorbike rentals, and private drivers. It's also possible to rent a car, although traffic can be congested, particularly in popular tourist areas. Bali's public transportation infrastructure is limited, but there are some local buses and bemos (minivans) available.

Is Bali safe for Americans?
Bali is generally considered a safe destination for travelers, including Americans. However, it's always recommended to exercise caution and practice common sense while traveling. Be aware of your surroundings, avoid isolated areas at night, and take standard precautions to protect your belongings. It's also advisable to stay informed about any travel advisories issued by your government or relevant authorities.

Is Bali expensive to visit?
Bali can be both affordable and expensive, depending on your preferences and choices. Accommodation, food, and transportation options vary widely, offering something for every budget. You can find budget-friendly guesthouses and local eateries, as well as luxury resorts and high-end restaurants. Shopping and entertainment can also range from inexpensive to pricey. Overall, Bali offers options for different budgets, so it's possible to visit without breaking the bank if you plan wisely.

What are the Bali temperatures by month?
Bali temperatures by month: Bali has a tropical climate with two main seasons: the wet season (October to March) and the dry season (April to September). Here's a general overview of temperatures in Bali by month:
1. January to March: Highs around 30°C (86°F), with some rain showers.
2. April to May: Highs around 31°C (88°F), with less rainfall.
3. June to September: Highs around 29-30°C (84-86°F), typically dry and sunny.
4. October to December: Highs around 31°C (88°F), increasing rainfall towards the end of the year.
Please note that these are approximate temperatures, and conditions can vary.

https://maps.google.com/maps?q=Bali%20&t=m&z=10&output=embed&iwloc=near
Where is Bali Located? Discover the Tropical Paradise!