International airlines are competing to open long-distance flight routes. One of the reasons is of course to make it easier for their passengers to get to their destination without having to go through a tiring transit process. However, the momentum of long flights also often makes many people experience fatigue or jet lag upon arrival at their destination. As a result, travel plans must miss estimates, and also make the travel budget swell. Questions also arise, are there any ways or tips for dealing with long flights that can be shared?
Currently, there have been many tips on overcoming jet lag. However, not many know what a fun technique to deal with a long flight. Keep sleeping and closing your eyes is certainly not the right way to deal with a long flight. Luckily, we can learn a lot from international airline flight attendants dealing with long flights. Come on, see the tips for dealing with long flights from these flight attendants, flight attendants and pilots.
1. Choosing the right seat is the most important tips for dealing with long flights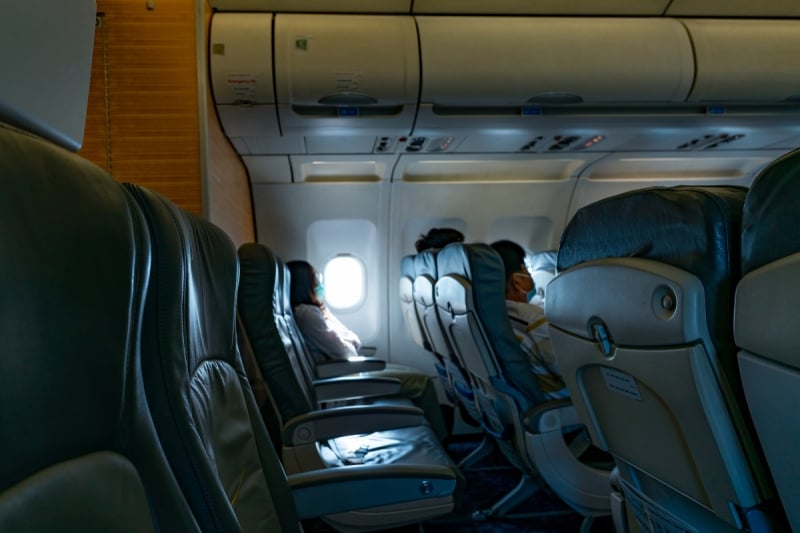 Yes, where you sit can greatly determine how your flight ends, whether it leaves you with jet lag, or leaves the plane in prime condition.
Flying on a long flight in economy class would be excruciating. Minimalist leg room, uncomfortable chairs and having to share arm space will certainly be very annoying. Therefore, if possible, upgrade your seat class to a more comfortable class. The tips, last-minute seat upgrades before flights usually end up being cheap. But, it would be better if you don't try your luck and choose to upgrade at a time that is not too close to the scheduled departure.
Choosing a seat location can also be very decisive. If you are the type of person who sticks together and stretches for a long time, you can choose a seat near the window. That way, you can get a headrest for your head while sleeping. However, if you frequently urinate, it would be better to choose a seat on the aisle side so that it is easy to get out and not disturb the passengers next to your seat.
2. Get ready with entertainment and gadgets adequate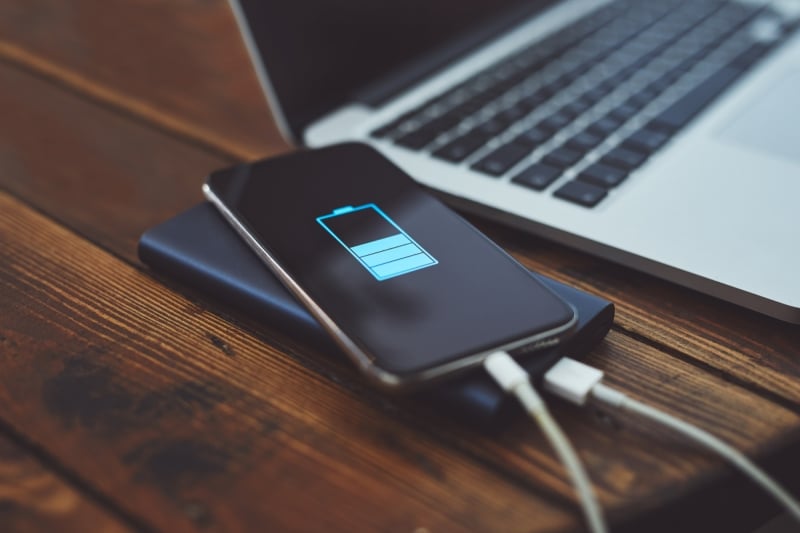 Long flights should not be lived without doing anything. Prepare yourself for a situation where you will need a lot of things to keep yourself busy to stay "sane".
For Gen Z and the millennial generation, it's important to keep your gadgets in full battery condition. Don't forget to download your favorite podcasts, movies, songs and videos, or install offline games on your cellphone, because the internet network on a flying plane is often unreliable. Don't forget to bring earphones with noise-cancelling features, which can filter out the hubbub around you.
For those who like to read, don't forget to bring your favorite reading. Bringing a game card is also not a problem as long as it doesn't disturb other passengers. You can also pursue your hobbies, such as writing, or knitting or whatever keeps you busy without having to leave your chair.
3. Pay attention to your luggage, tips for facing the next long flight that must be followed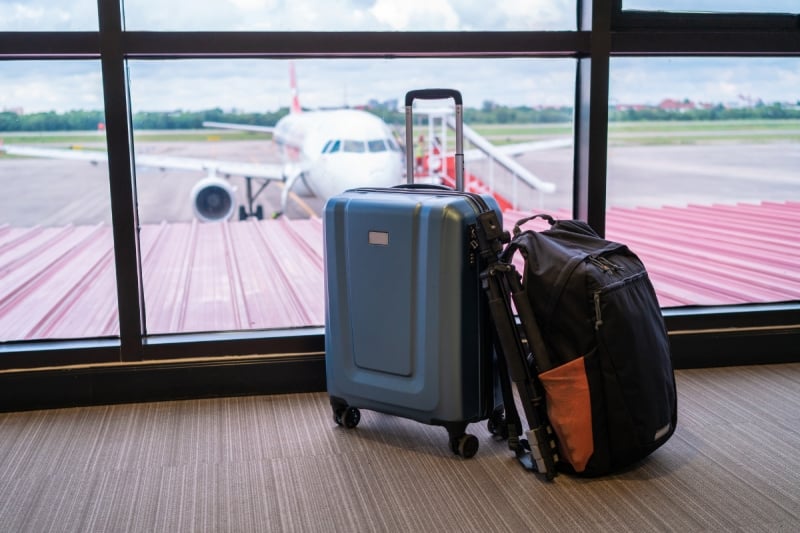 The items you bring into the airplane cabin also affect how long flights you end up doing. Carrying a maxi backpack is guaranteed to be impractical and even troublesome. You see, you have to put it in a storage area above your head, or put it in the leg room, which will definitely reduce your comfort and that of other people.
Therefore, before leaving, make sure what items you will bring on the plane. Apart from gadgets, earphones, books, medicines, wallets and other important items, choose items that can be brought into the cabin as effectively as possible. You can also choose a storage bag that can be carried. Slingback is certainly much better than a backpack.
4. Choose comfortable clothes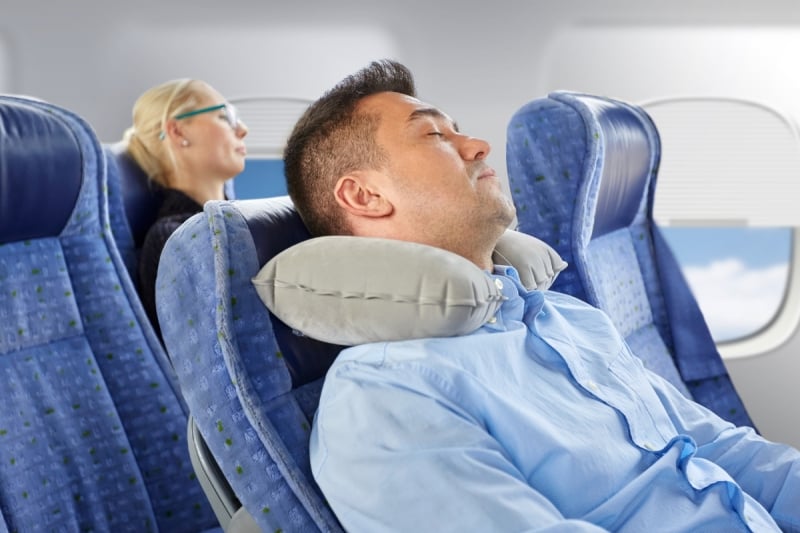 For long flights, it would be better for you to choose comfortable clothes. A t-shirt paired with jogger pants is guaranteed to make you super comfortable and relaxed. Using warm clothes to minimize the cold on the plane is also allowed. The important thing is that you feel comfortable wearing it.
For footwear, it would be better to choose the right one. Sneakers, sandals or even just sandals are also fun to wear. But it should be noted, you must wear socks to stay warm. Don't forget to bring toilet equipment such as toothbrush and toothpaste, face wash, wet wipes and others in your bag.
5. Tips for dealing with long flights are no less important, be respectful to everyone
Being kind and showing respect are beneficial in many ways. What is certain, by doing good and being respectful, it is likely that the person concerned will avoid various problems.
The same goes for long-haul flights. Being respectful and kind can go a long way. Who should show that commendable attitude to? The answer is everyone, especially other passengers and flight attendants. How to show it? Just smiling, greeting politely and making sure the smartphone is in the "silent" position, saying "thank you", "sorry" and "please", and other small things can be the best way to show your kindness and respect.
6. Get ready for a long flight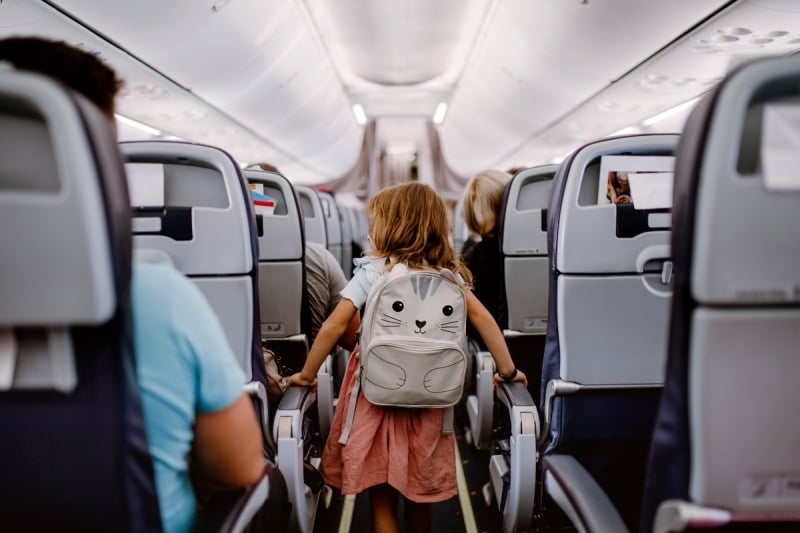 In the end, you have to be prepared for a long flight. Sleeping with a neck pillow, keeping yourself warm, sleeping with earplugs, and also using a blindfold while sleeping can be the best way to have a long flight.
Apart from that, another tip for dealing with long flights is not to forget to stretch. There's nothing wrong with getting up from your seat and taking a light walk down the aisle. You can also do small stretches to improve blood circulation.
7. Don't forget to recharge
Don't be lazy to fill your stomach and refresh your throat. Prepare yourself by bringing food and drinks with you throughout the flight. It doesn't need to be heavy, small meals and staying hydrated are the right way to deal with long flights.
You can bring your favorite snacks, like chocolate or fruit or something else. For drinks, you can choose mineral water, which is certainly friendly for digestion compared to coffee, milk or soft drinks.
Also read: Here's How to Overcome Jet Lag After a Long Trip
Those are seven tips for dealing with long flights from flight attendants that you can follow. Stay healthy and safe, okay!
Join the big Tripzilla Indonesia family at Facebook, Twitter And

Instagram

to get holiday inspiration and the latest information about the tourism sector in Indonesia and other countries. Come join right now!
Tips for Dealing with Long Flights From Flight Attendants You Should Know!