Korean dramas "poison" the minds of many fans. Starting from the style of dress, choosing skincare, hair styles and even the way of speaking follows the style displayed by the Drakor artists. One other thing that also steals attention is the typical Korean food that often appears in many of the drakor series.
So, for those who are curious about what Korean specialties often appear in the Korean dramas you watch, there's no harm in looking at the list below. Guaranteed you will be interested in trying or maybe cooking it. Check the list below, OK!
1. Gyeran Mari, Korean food made from eggs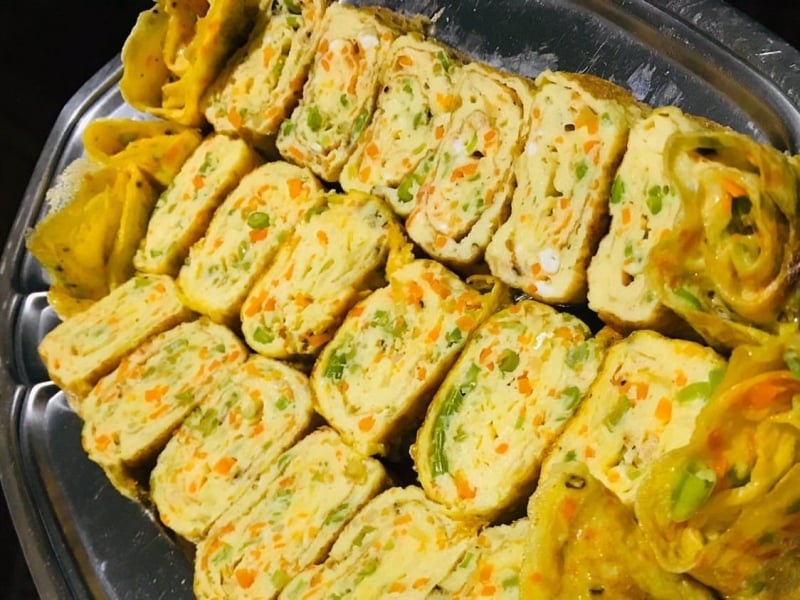 Gyeran Mari is a rolled omelet or rolled omelette which usually has chopped vegetables in it. This food is also often used as a lunch box. Because of this, many children in Korea like this rolled omelet.
Gyeran Mari had appeared on Drakor Boys Over Flowers, when Geum Jan-di makes lunch for Gu Jun-pyo, played by Lee Min-ho. This dish is also usually served as a side dish to accompany Korean barbecue, you know!
Want to know how to cook Gyeran Mari? Well, you have to prepare chopped leeks and carrots to give the soft omelet rolls a more flavourful, natural texture and color. All you have to do is mix the leek and carrot pieces in the egg mixture, plus a little salt for flavoring, fry them over medium heat and not too much oil, and you can make Gyeran Mari!
2. Gyeran Jjim, a typical Korean food with a soft texture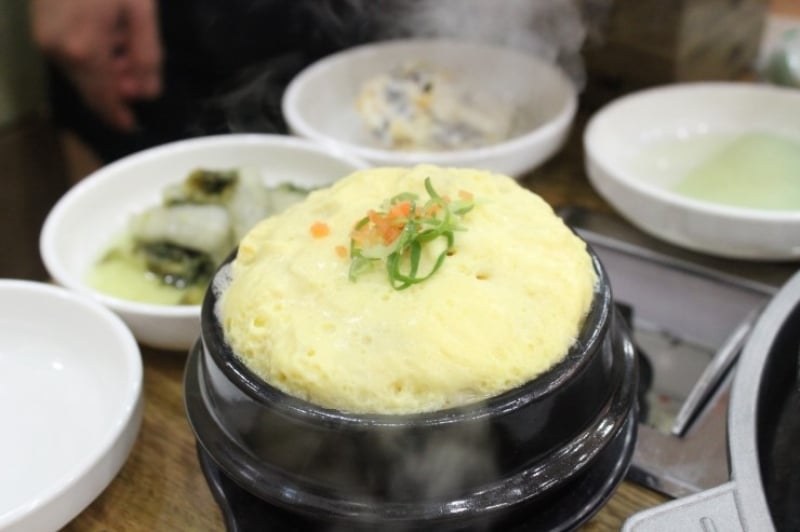 You've seen Gyeran Jjim in drakor Let's Eat. Those of you who have seen all the series which are divided into three seasons are guaranteed to drool over the presentation steamed egg casseroles This.
Gyeran Jjim has a smooth and creamy texture, cooked and served in tukkbaegi, which is a clay pot in which there are various kinds of banchan. when you open tukkbaegi and seeing the light yellow foam rising from it, you can be sure this dish is served with Gyeran Jjim!
3. Kimchi, a vegetable menu that is in every Korean cuisine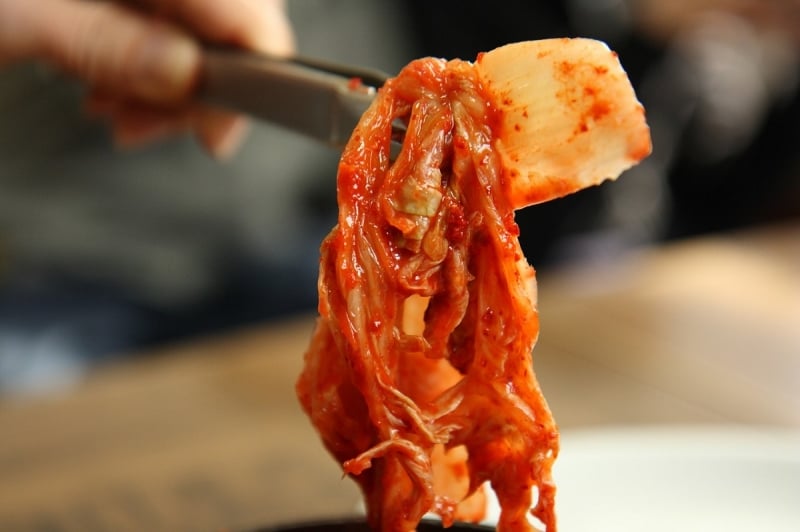 Kimchi can be said to be the king banchan. Many Korean dramas feature Kimchi in each of their scenes, as if confirming that this Korean specialty is a favorite of many people, starting from Sam-soon in My Name is Kim San-soon who enjoy homemade Kimchi, or on a serial Replies where this dish is served with sweet potato stew. Kimchi itself is usually made from local Korean cabbage called Baechu. Enjoying Kimchi means enjoying healthy food!
4. Jeon fish sausage, Korean favorite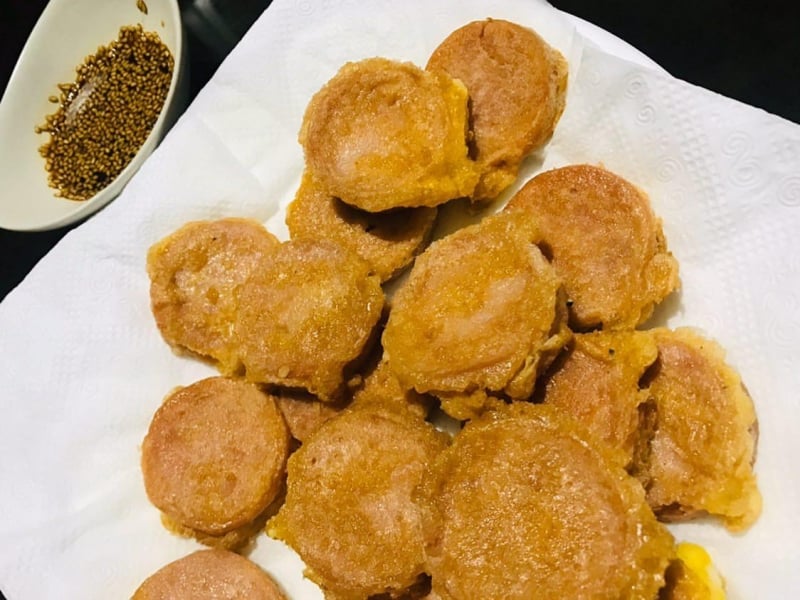 One of the foods for lunch is Jeon fish sausage, one of Korean favorites. As well as Gyeran Mari, Jeon's fish sausage appeared in a number of Korean drama series, including The Reply 1988, namely when the lunch brought by Sun-woo (played by Go Kyung-pyo), including Jeon's fish sausage, was laughed at by his friends. If you want to experience this special food, just head to the nearest minimarket in Korea, buy it and fry it together with a mixture of eggs and flour.
5. Tteokbokki, a typical Korean food that is easy to find at street vendors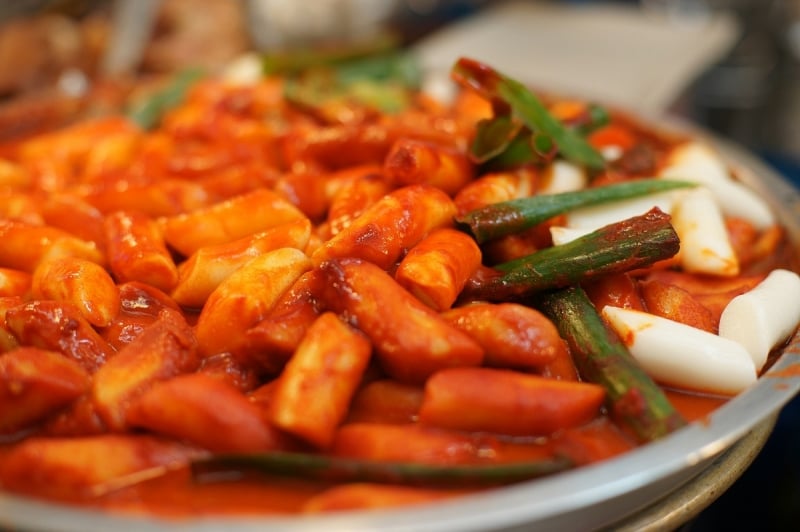 Tteokbokki is a spicy rice cake that is popular as street food, and you can find it in various places in Korea. Because of its popularity, there are not a few Korean drama series that feature this snack in one scene they.
6. Korean BBQ, a very special grilled menu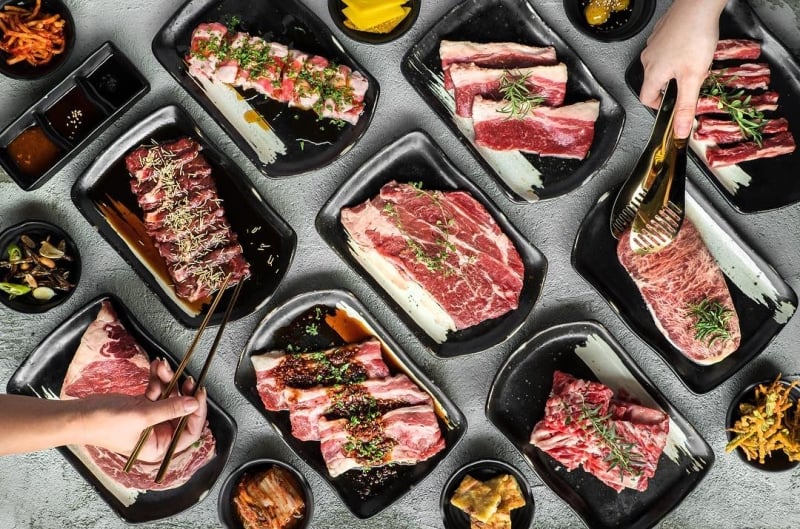 Korean BBQ, aka Korean specialties, has its own technique and Kim Bok-joo's technique can be said to be one of the best. In one of the scenes in the series Weightlifting Fairy Kim Bok-joo, Bok-joo teaches his teammates how to best enjoy Korean BBQ.
Want to know how? First you have to eat all the grilled meat, in the order of meat without spices to those with spices. You can enjoy each meat with a vegetable "wrap". After that, it's fried rice, eat it while it's hot! Finally, finish off with a bowl of chilled glass noodles. To top it off, you can enjoy Korean ice cream!
7. Korean Fried Chicken, offer a different twist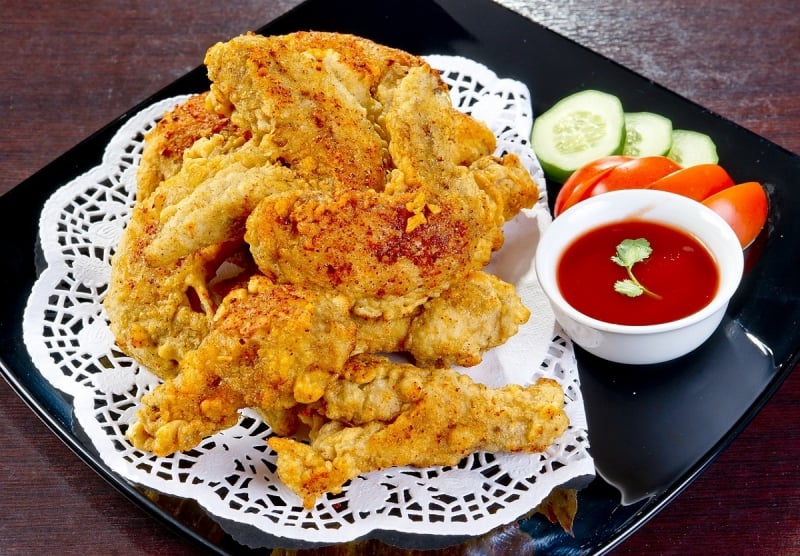 Those looking for street food, Korean fried chicken is no less popular. How is it different from other fried chicken? The first, Korean fried chicken is seasoned with soy sauce and comes in many flavors, from garlic to honey. Korean fried chicken skin is also really crunchy, and definitely adds its own flavor.
How to enjoy it, adjusted to taste only. There are those who enjoy it with rice, banchan or eat it directly without an "accompaniment", just like the character played by Lee Min-ho in the serial The King: Eternal Monarch.
8. Kimchi-bokkeum-bap, Korean fried rice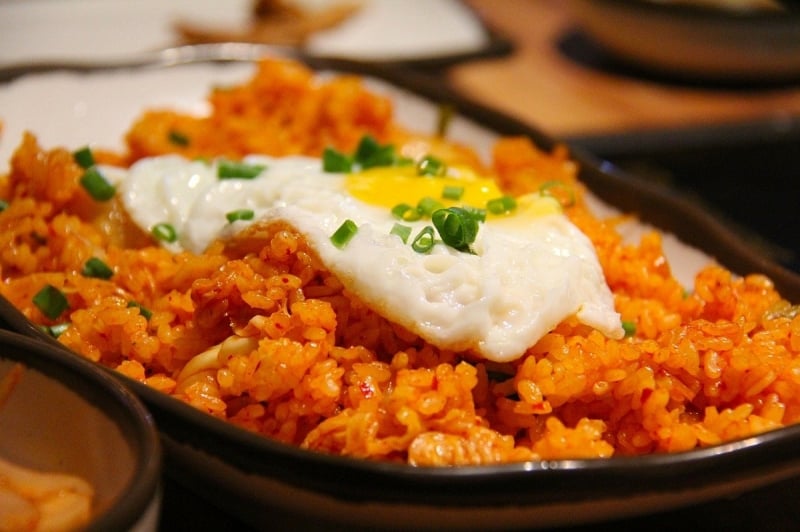 Indonesian is Kimchi fried rice, including one of the typical Korean foods that often appears in Korean drama series, one of which is in Fight For My Way. What distinguishes it from other fried rice, of course, is the presence of kimchi, to emphasize the taste of Korea it seems!
9. Sundae, Korean food is not for Muslims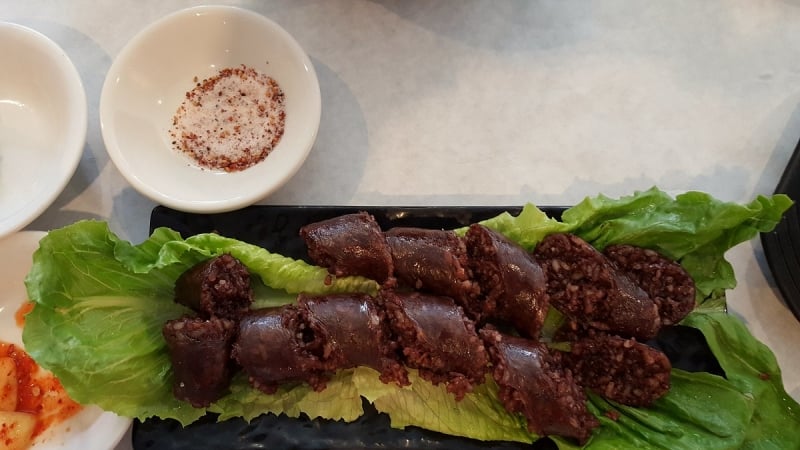 Nope, it's not ice cream, it's blood sausage. Made from frozen bovine or pork blood sundaes including one of the most popular street food in South Korea and North Korea. Interested in trying?
10. Bibimbap, a complete Korean rice dish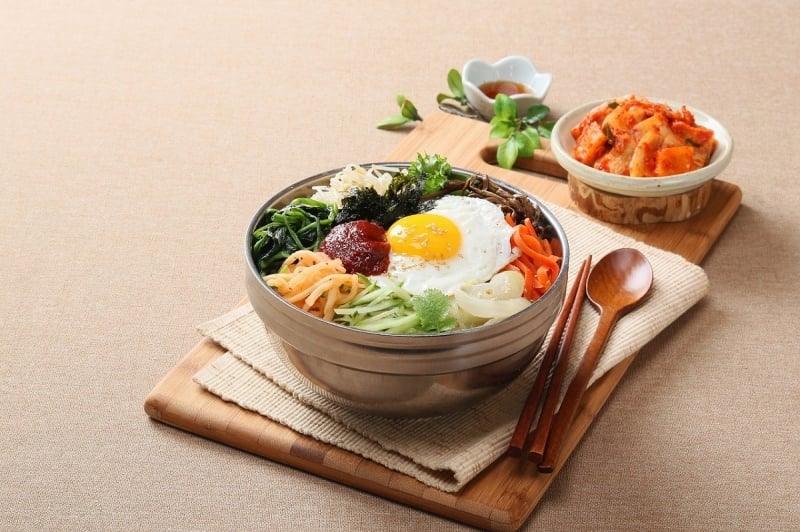 Who's watched Full House definitely can't miss this typical Korean food, Bibimbap. Han Ji-eun, played by Song Hye-kyo, often enjoys this dish at mealtime, at home or even on a plane. Bibimbap itself is rice topped with fried eggs, namul (sautéed vegetables), various kinds of meat, gojuchang (sambal) and also doenjang (a paste made from fermented soybeans).
11. Bungeoppang, pastries with various fillings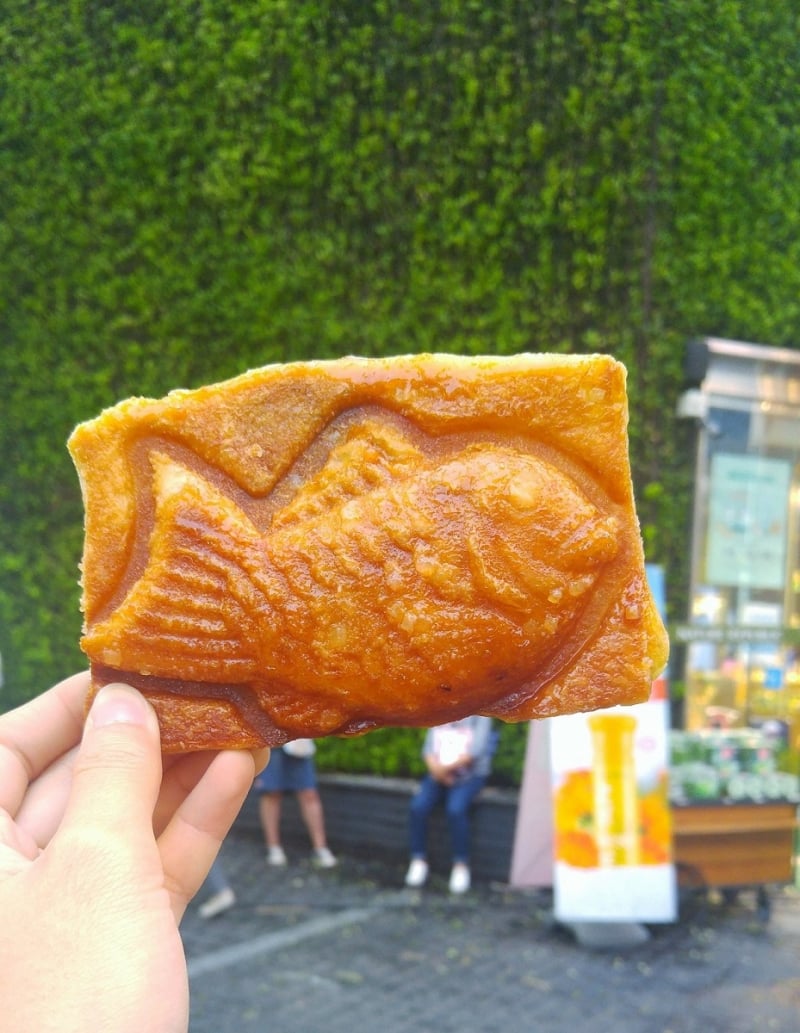 Bungeopang is a fish-shaped pastry filled with sweet red bean paste, and is usually served warm. Many Drakor series highlight this pastry, including Legend of the Blue Sea. There are also fish-shaped pastries filled with vanilla ice cream and sweet red bean paste.
12. Gasoline Clams (Petrol Clam), a typical Korean food with an unusual sensation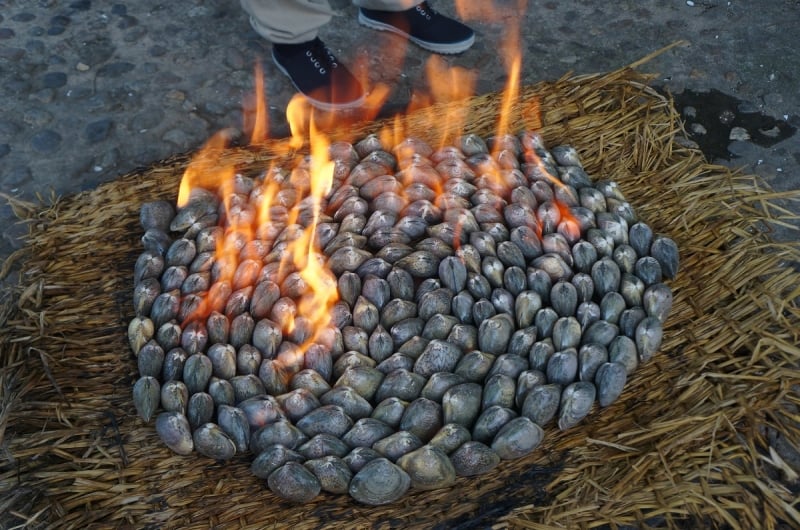 In Crash Landing On You, There is scene where Capt Ri and his crew teach Yoon Se-ri to eat Gasoline Clams, a North Korean specialty in which clams are cooked by burning them over hot coals by pouring gasoline over them. The companion to enjoy this dish is soju, drink to accompany while enjoying this clam. It is said that there is a chemical reaction between enjoying these petrol shellfish and drinking soju, which adds to the delicious taste sensation.
13. Jajangmyeon, noodles with a special touch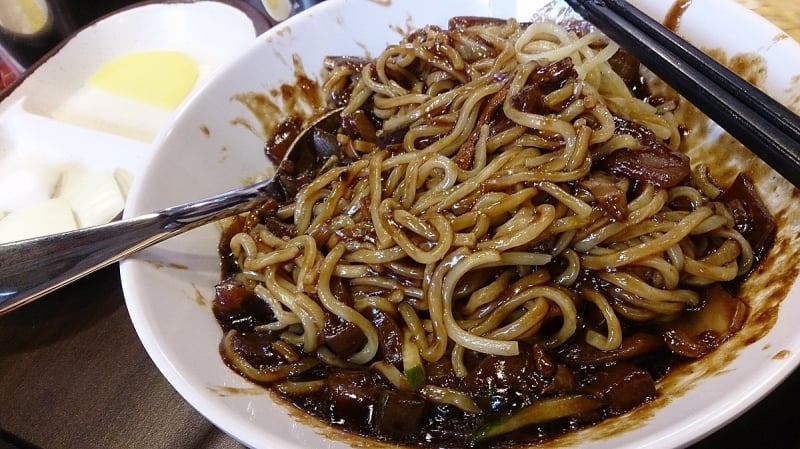 One of the typical Korean food that stole the show in the series Coffee Prince, ie in scene Go Eun-chan won an eating contest against Lee Eon, a Korean actor and model who plays a prosecutor. Jajangmyeon itself is a noodle dish with a taste obtained from black bean sauce. Looks delicious, huh!
14. Kimbap, Korean-style sushi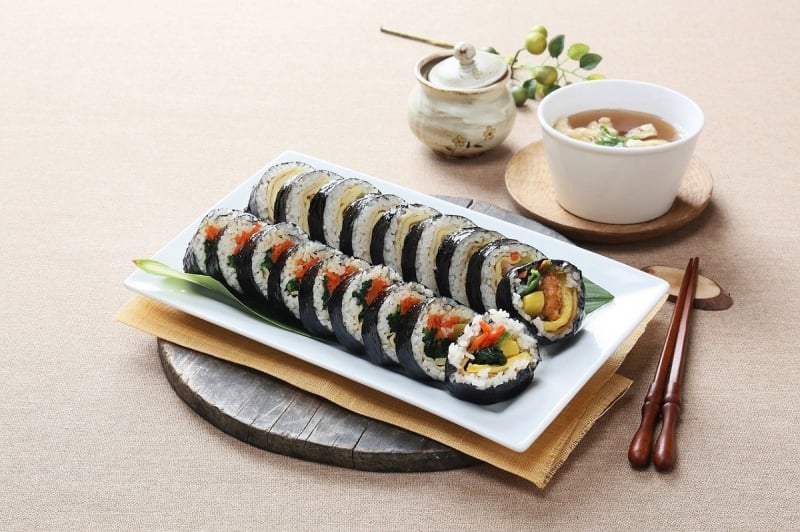 Kimbap easily recognized as Korean-style sushi. in serial healers, which aired in 2014, there was a Kimbap dish that stole the show, when Jo Min-ja was so obsessed with making it. Like Japanese sushi, Kimbap is made from rice and vegetables rolled on sheets of dried seaweed with a variety of fillings, from meat to tuna.
15. Sundubu-jjigae, Korean specialties for warmth seekers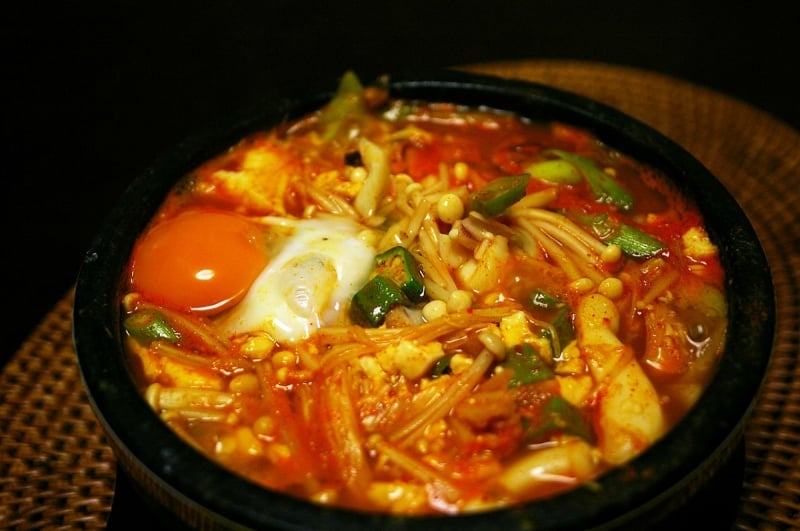 In Itaewon Class, one of the characters played by Park Seo-joon is seen eating a delicious spicy tofu stew. In short, this dish is suitable for those who are looking for warmth.
The spicy soup is cooked in a broth of anchovy, radish, dried seaweed, kimchi and of course tofu. To add to the taste of the broth, pork or beef is usually added.
Bonus: Ramyeon, Samyang and Chapaguri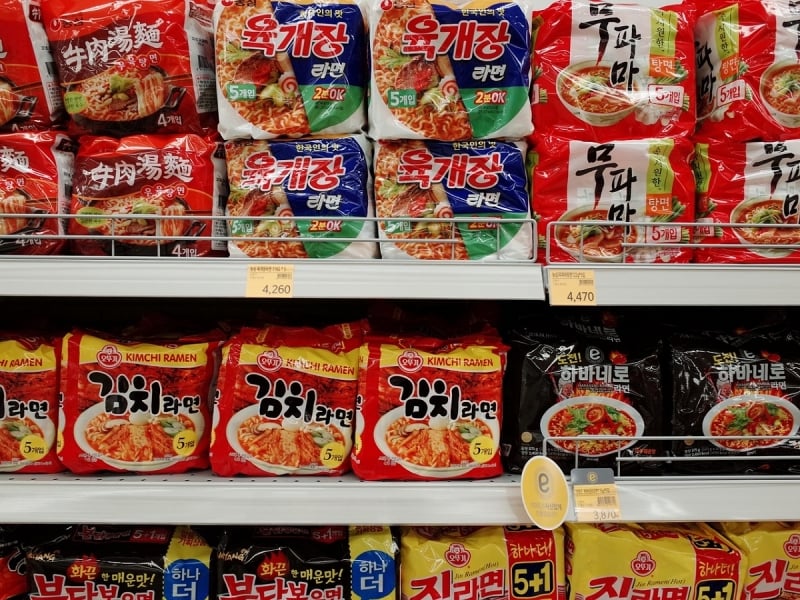 Starting from Crash Landing On You until What's Wrong With Secretary Kim And Descendants of the Sun as well as serial reply, you will always see Ramyeon or instant ramen. Apart from that there is also Samyang, which is always iconic with the challenge "whoever drinks first, loses!" everyone enjoys this dish. Chapaguri or Ram-don from Parasite also stole the attention. To be sure, all the typical Korean food above will always be interesting material to talk about!
Also read: Spicy Instant Noodles from Various Countries Suitable As Souvenirs
So what are you waiting for? Immediately enjoy the typical Korean food above. You can order, or make your own. Whatever that is, meokja!
This article is translated from this English version.
Korean Typical Foods That Often Appear in Korean Drama Series